This machine has the same features of the NXT III but in a smaller footprint. This allows you to maximize production in a restricted floorspace environment.
Fuji Scalable Placement Platform
The best floorspace productivity in the industry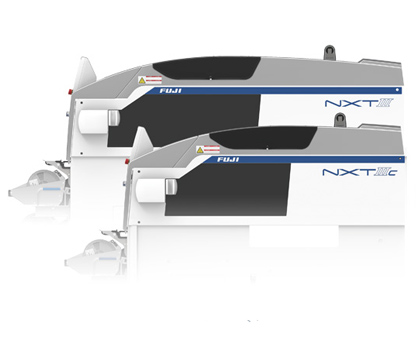 One NXT IIIc module occupies just 0.46 m2 of floorspace, making it an incredibly compact machine.
Retaining all the advanced features of the NXT III but occupying 34% less area, the NXT IIIc offers the best floorspace productivity in the industry. (81,300cph/m2)
When setting lines back-to-back, the gap between modules can be as small as 60 mm.