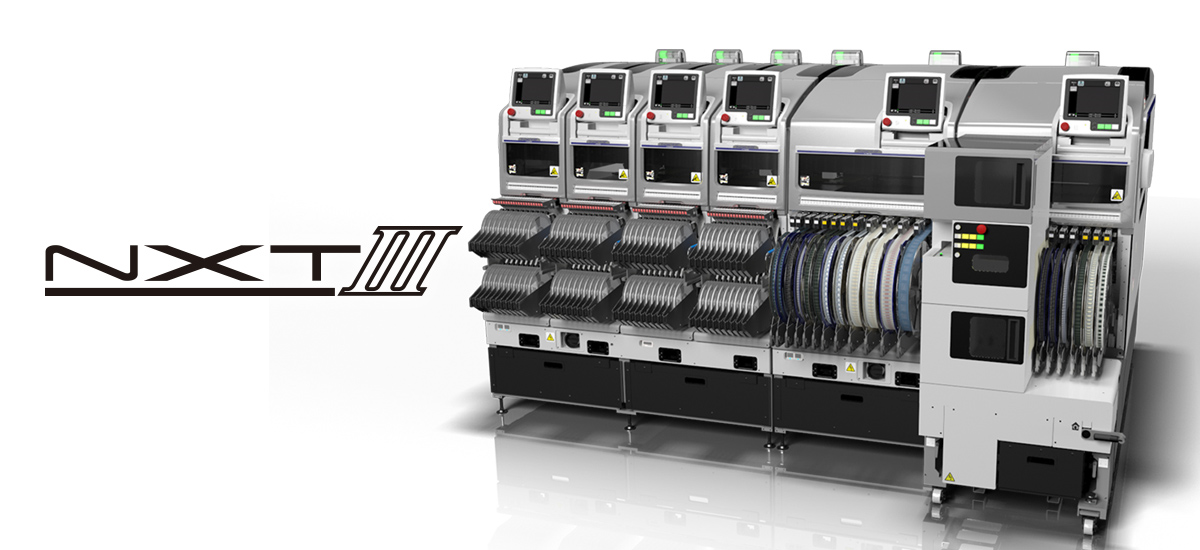 This machine is fast, accurate, and compact. It flexibly supports changes in production by being truly modular and is continuously evolving.
Fuji Scalable Placement Platform
Features
High productivity
High-capacity part placement, supporting from very small parts to large ones using a high-speed XY robot, high-speed tape feeders, and a "flying vision" parts camera.
The high-speed H24S head achieves a throughput of 42,000 cph (chips per hour) (productivity priority mode) per module.
Supports 0201 (008004″) parts (0.25 x 1.25 mm)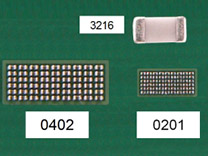 High placement accuracy of ±15μm
As well as supporting the smallest parts currently being used in mass production (03015), the NXT III can also handle the next generation of components heading for the market – 0201 mm (008004") parts.
By improving machine rigidity and further refining its independent servo control and vision recognition technology, Fuji has achieved a placement accuracy for small chip parts of ±15 μm* (3σ, Cpk≧1.00).
Easy to use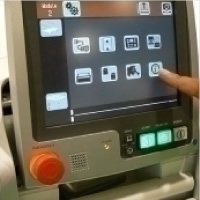 The NXT III features a graphical user interface that has been a highly advantageous feature of the NXT series. While the graphical icons used to communicate beyond the constraints of language are a mainstay, the display has been changed to accommodate using a touch panel. This reduces the number of button pushes required, makes selecting commands easier, and improves quality by reducing the chance of performing the wrong command.
Effective use of existing equipment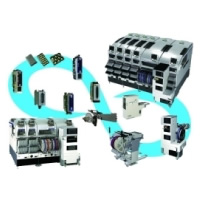 Many of the main units from the NXT II such as placement heads, nozzle stations, feeders, tray units, and feeder pallet exchange units can be used on the NXT III without any modifications.