Cypress Series Low Power UV Laser
Cypress series nanosecond UV, compact external ray and power supply control system into laser head cavity by adoptnew compact design, ease of integration. It is a unique THG spot exchange function could keep the laser working for a long life time. Also it is compact and double sealed could work in a harsh enviroment stablely.
Features
Double sealed cavity and IP65 protection level
LBO Crystal auto exchange function
3rd generation air filter technology
Working lifetime 4 times longer than the normal
Download parameters.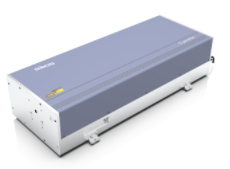 Cypress Series Middle Power UV Laser
Cypress Series Nanosecond UV laser is improved based on the last generation, which is fresh new design, stability improved 60% and volume decreased of 70%. It is beam expander outside cavity,standardized interface and change it freely whennever you want it.
This series of products is mainly applied to high-end market of ultra-precision machining, including the fields of PCB/FPCB cutting and splitting, ceramic material perforation and scribing, glass/sapphire/wafer cutting, LED substrate wafer scribing, etc
Download parameters.
Poplar Series Low Power UV and Green Laser
Poplar Series UV laser have reached the internationally advanced level, suitable for laser precision processing, and ensures stability and reliability for a long term.
Features
Integrated design, compact all in one laser
Technical performance indicators have reached the internationally advanced level, high reliability
Real time monitoring and remote diagnosis are realized with on-line monitoring function
Applications
3C Industry
White household appliance
Appliance housings
Food packaging
Medical industry
Metal
Non-metal
Download parameters.
Cypress Series Middle Power Green Laser
The Cypress series green power is especially designed for industrial micro-machining field with high-quality laser beam, have the best reliability in industrial field of 24/7, which is suitable for industrial manufacturing environment. Meanwhile, they are characterized by long lifetime, shortest average maintenance time and low usage cost.
The products are mainly used in FPC/PCB cutting, ceramic drilling dicing, glass/wafer cutting, applications of electronic packaging separated monomer; microporous production of material specific metal; clear the surface of the film, amorphous silicon thin film solar panels coated dash, etc, and is suitable for most metal and non-metallic surface machining or processing of the plated layer.
Features
Brand new light weight design, 50% weight reduction, 30% volume reduction
Rep. rate 50-500kHz, stable high output power, suitable for varies application
Outstanding beam quality, better processing result
Download parameters.
Air-Cooled UV Laser
Cooling fan integrated into cavity, no water chiller needed. Extremely short pulse width can perform perfect processing on micro machining, which is used for high quality process requirement.
Features
Compact design, easy integration
Shorter pulse width, better processing result
Air cooled design, no need water chiller
Application
3C Industry
White household appliance
Food packaging
Medical industry
3D printing
Electronic component
Download parameters.