NEXIM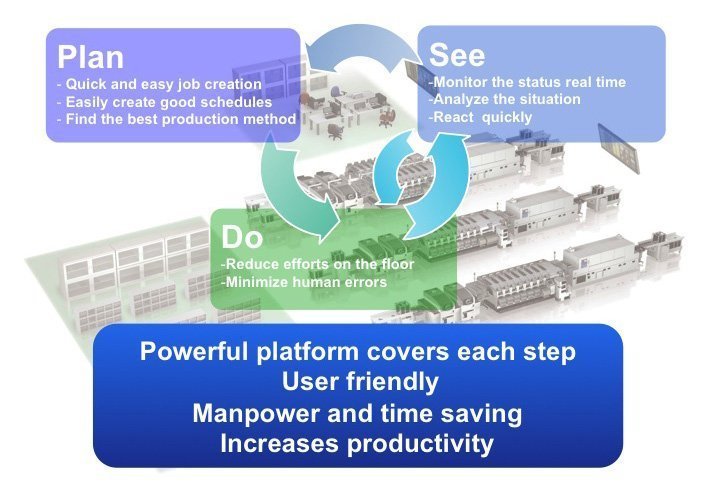 Fuji has designed the new software concept Nexim, based on the previous software.
Here, the software is divided into three partitions, covering the following areas:
Schedule:
Programming, optimization, simulation, flexible production planning over several lines and equipment as well as individual set-up modification configuration.
Do:
Set-up reports, product change support, material tracking and provision for the operator.
See:
Line monitoring (real-time), location-independent (web-based), line utilization overview (OEE), production analysis and traceability.
This helps to create the user in the simplest way new components to create programs and to use the most diverse Optimizer.
Fuji supported with this Nexim connection to MES systems, the handling of brightness class products (Lighting class LEDs), as well as control of MSL (Moisture Sensitive Level) components.
It is also possible to stake storage systems, such as Haenel, Tower Factory to connect Kadex.
The streamlined interface guides the user intuitively through the software constantly.
Thus the operator will very quickly and easily cope in the new interface.
All data will be used for monitoring, so that individual machines and lines – can be monitored – even at different sites in real time.
The utilization is thus optimally distributed and to changes or disturbances can be promptly responded.