Femto-50 Industrial Femtosecond Fiber Laser
Femto-50 series lasers set new standards for femtosecond lasers in high-precision industrial and scientific manufacturing. The Femto-50 series family includes two power level products, ranging from the very compact and cost efficient Femto-IR-50-40W output power, ideal for medical device manufacturing, to the Femto-IR-80-60, with 80 μJ in pulse energy and up to 60W of average power best suited for transparent material, film and metal cutting and drilling at high throughput and quality.
The product can be widely used in micro-machining of refractory materials, cutting and welding of transparent materials, processing and processing of polymer materials, manufacturing of medical devices, and processing of thin film materials.
Features
<350 fs – 5 ps tunable pulse duration
Support multiple Burst Mode combinations
Includes pulse picker for POD operation
Rugged, industrial grade mechanical design
optional SHG or THG modules
Applications
Hard and brittle material processing and welding
Composite film material processing
New energy material processing
Difficult to process metal processing
Polymer material processing
Medical device manufacturing
Femto-10 Industrial Femtosecond Fiber Laser
The Femto-10 series is a femtosecond laser product for commercial using, scientific research, life science, laser measurement and imaging. One box design. External Box with SHG offering Green/IR switching.The Product can be widely used in marking, Multiphoton imaging, 3D micro-nano printing, Lithography direct writing and optical storage.
Features
Optics and electronics in one box
One button operation
Support Max. 10 μJ pulse energy
Built-in optical isolator
Linearly polarized output
Built-in monitoring photo-detector
Remote control, Maintenance free
Applications
Multiphoton imaging
Genetics of light
Eye surgery
Tissue ablation
3D micro-nano printing
Direct write lithography
Optical storage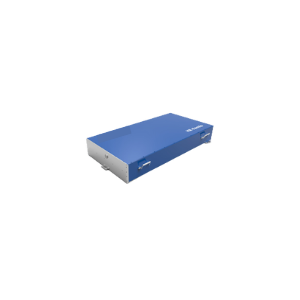 Femto-200 Industrial Femtosecond Fiber Laser
The Femto-200 series is a stable and reliable femtosecond pulsed fiber laser, independently developed and produced. It is also the result of the national key R&D program. This series of products adopts integrated optical and electrical design, pulse width less than 350 fs, single pulse energy up to 200 μJ, and supports Burst Mode mode, which can be widely used in semiconductor wafer processing, glass and other hard and brittle materials processing or Welding, processing and processing of polymer materials, medical device manufacturing, ceramics and polymer processing.
Features
>200 μJ pulse energies
<350 fs pulse width
Support Burst Mode
Optical and electrical integrated design
One-button operation
Built-in optical isolation device
Built-in pulse selector
Applications
Hard and brittle material processing and welding
Composite film material processing
New energy material processing
Difficult to process metal processing
Polymer material processing
Medical device manufacturing